Step 1 - Log in to cPanel (click here for a guide) and click on File Manager.

Step 2 - Make sure that âShow Hidden Filesâ is enabled. To do this, Click on Settings in the top right

Check that Show Hidden Files is ticket and click Save

Step 3 - (1) Go into the public_html directory (2) right click on the .htaccess file and (3) and click edit.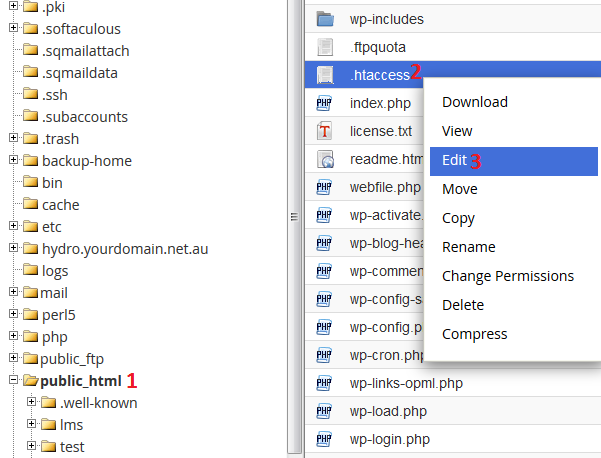 Then click Edit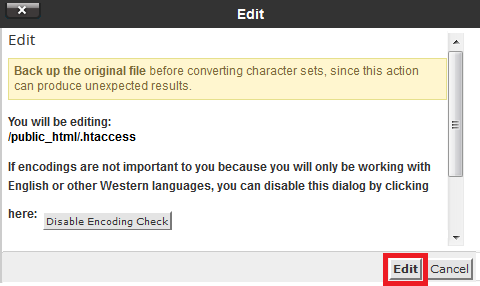 Step 4 - When you have completed editing the file click Save Changes